Quality Training for your employees
Our Excel training is highly practical and suitable for all levels, from a basic understanding, through creating and managing macros using VBA, to managing databases.
Whether you're learning Excel basics, functions, pivot tables, charts, macros or Visual Basic "IF" functions, our Excel experts will train you in your workplace, online or in one of our small-group sessions alongside other companies that we organise at various times throughout the year. Can't travel? No problem! We can deliver the training online.

Discover our training courses scheduleContact us


Quality Training Excel courses – become super productive in record time
Creating, displaying and using an Excel spreadsheet might seem simple at first. However, understanding the full complexity of this application isn't obvious and can be quite tricky. Our Excel courses are run in your workplace in small groups, so you can be sure that everyone will understand exactly how it works.
About Quality Training's Excel training
Would you like your teams to learn how to use Excel? Do you need a course that's tailored to your business sector? Quality Training's Excel courses will help your staff members to work more quickly and efficiently.
Quality Training has been providing Excel training for businesses since 2008. Our certified trainers offer customised Excel training that's suited to your needs and your business sector. Whether you're managing cashflow or calculating budgets, whatever your business sector, being able to use this tool is essential. Time savings and accurate results are the key features of this software.
Quality Training offers online training from home or in-person training at your workplace. Our Excel training will make life easier for your team, while their productivity and performance will increase.
The advantages of using Excel are:
Reliable software;
Widely used in many businesses;
Formulas can be tailored to your business type.

Discover our training courses scheduleContact us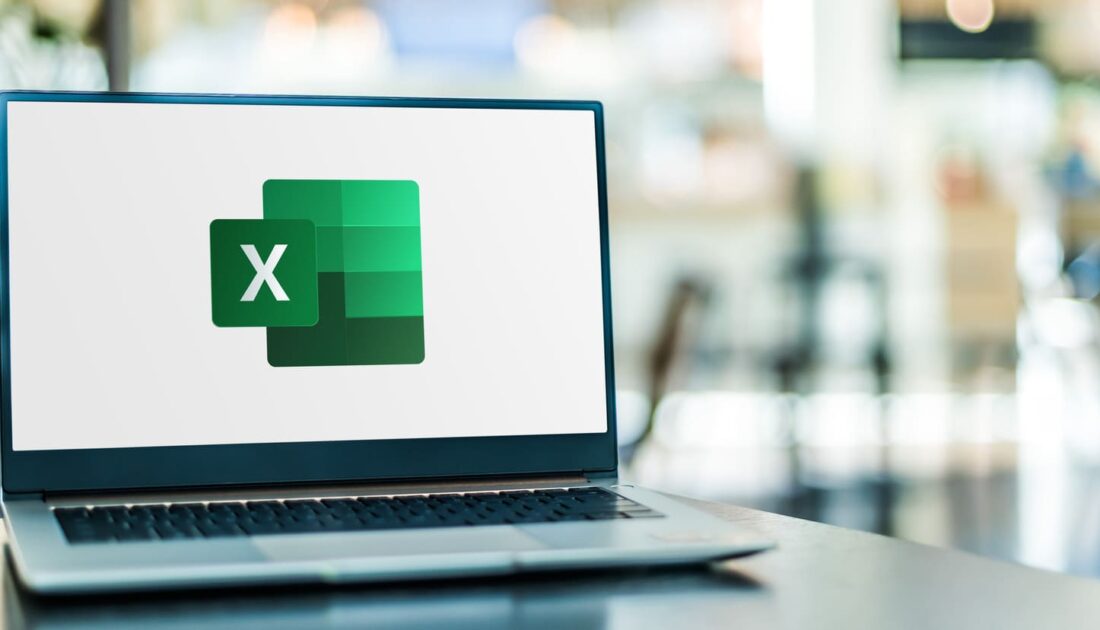 Choose a course from our Excel programme
We organise Excel training courses in businesses so that your team can understand how this software works. Quality Training's Excel courses teach employees to use the software correctly, understand how it works and keep track of updates.
It's important nowadays to stay informed of technological advancement, particularly if you work at a large company. Staff who know how to use Excel can be a great asset to the business.
Who is the Excel course designed for?
To meet differing business needs, we offer customised training for all skill levels. From beginners to experienced users, we'll come to your workplace and teach you how to perfect your use of this software. By joining you in your offices, via Zoom or on Teams, we can get to know your business and organisation to ensure that we deliver the most suitable training.
Our Excel training is carried out in small groups to ensure fast and efficient learning. This also means our courses are more convenient for you, because our trainers will support each individual participant. We can therefore be more responsive and remain available to answer your queries.

Discover our training courses scheduleContact us

Excel course length
Depending on your needs and your staff headcount, we offer courses ranging from a few hours to several days. We adjust the programme and the duration based on your requirements so that your staff can quickly improve their performance when using this tool.
Quality Training – the best course to learn Excel
Quality Training has been helping businesses to use Excel since 2008. Our courses are the best way to help you understand and become comfortable with the application. Find out how our courses work now.
Individual support
We create tailored courses based on your business sector and requirements to ensure that our course will be as useful as possible.
As well as personalising our courses based on your circumstances, we also offer a year of free helpdesk services. Our support package includes a whole year of free technical assistance as well as a comprehensive and custom-made training course to improve staff performance.

Discover our training courses scheduleContact us

Our Excel training experience
Quality Training has been harnessing its knowledge and experience of digital tools since 2008 to bring you a variety of courses, including our Excel training.
With our specialist knowledge, we're committed to offering comprehensive and regular support. Our team includes talented professional trainers with a wealth of experience in office tools gained over a long period of time. We're always available to offer advice, recommendations and guidance to support you.
Rewarding Excel courses
During your Quality Training Excel course, you'll learn to:
Generate a sheet of clearly presented calculations;
Set up accountancy formulas with ease;
Create and update pivot tables.
Why learn Excel?
The ability to use Excel is a major asset to any business.
Firstly, the software is extremely reliable and can be used in many different business sectors;
Secondly, use of Excel is widespread. In fact, most businesses use the application;
Finally, you can use spreadsheets to create custom formulas that can do exactly what's required to manage your different datasets.
During Quality Training's Excel course, you'll learn to handle complex data and create effective calculations, while working at your own pace.

Discover our training courses scheduleContact us

Do I need to learn Excel?
Excel is a spreadsheet application that's widely used in many different sectors. Whether you work in finance, marketing or engineering, it's essential for staff working in certain roles and can be a must-have requirement in job descriptions.
This application offers many features, such as mathematical functions, charts, programming and data analysis.
Understanding these different features is key to carrying out complex calculations and generating charts, so it's a real time-saver.
High reliability
This accurate tool will help avoid calculation errors that can affect your operations.
Its key advantage is providing precise and efficient results. The application's chart function also gives you a quick and easy way to present and understand data.
Avoiding errors in Excel
Whilst it's an incredibly powerful tool, errors can occur if it's not used correctly. It's very important to understand Excel basics and the software's potential to ensure that data is entered correctly, because just one error can produce misleading results and jeopardise your work.
Learning Excel: Quality Training is with you all the way
We offer small-group sessions to guarantee optimal quality in our teaching. The limited group size means that we can support you throughout the training. The trainer is available to answer any specific questions you may have during the course. They will suggest quick and efficient ways to save time.

Discover our training courses scheduleContact us

Why choose to work with Quality Training?
If you're still concerned, here are some details that should reassure you. Our Excel training is QFor certified. This certification is a sign of professionalism and quality in the services we offer.
We are also recognised by the Wallonia Region for the quality of our training. In addition, our Excel training is subsidised by Alimento, a subsidy which applies to businesses operating in the food sector who take part in our training courses. Quality Training also partners with the main sector-specific subsidy providers, such as Cefora, Fopas and Co-Valent.
This means that our courses are:
Certified and approved by the Wallonia community;
Subsidised by Alimento;
Our programme is therefore recognised by public authorities. Their recognition is your guarantee of the quality of our Excel courses.
Then there's the way our courses are run, in small groups with attendees at the same level, so you'll learn more quickly than you would with traditional courses. This small-group format ensures that participants gain a better understanding of Excel functionality.
Teaching objectives
Our objective is that you'll be able to:
Get to grips with Excel;
Clearly understand its features;
Know how to handle updates.
So, learning Excel via our training courses will help your team to become more efficient and dynamic, using the most up-to-date software.
Quality Training also offers other courses covering office applications, including Word, PowerPoint and OneNote, amongst many others. If you're interesting in taking several courses, ask for a quote online.

Discover our training courses scheduleContact us

Other courses
We're aware that the working world is constantly evolving and new tools are popping up every day. This is why we work hard to offer a diverse range of courses. Quality Training can help you perfect your IT application knowledge with our additional courses. We've developed a number of training courses to help you make sense of the complex world of IT applications. Would you like to find out more about the other Quality Training courses we offer?
We provide Word, PowerPoint, Outlook and OneNote training. We help to pin down your issues so that we can offer effective training based on your skill level, to help you become more effective, efficient and productive.
Are your staff wasting too much time on calculations or making lots of errors? Does your team lack skills in office applications? Please feel free to contact us and we'll help them to use Excel, or any other tool, like pros!
Target audience for Excel courses
Quality Training is a company that provides training to businesses. Our Excel training is designed for staff working in all sectors and at all levels. We tailor our programme to the required level and to each customer's goals. So, any staff member who wants to gain an understanding of the basic features of Excel can sign up for one of our courses.
Prerequisites for Excel training
You'll need basic computer knowledge to be able to take part in Quality Training's Excel course. This means that you need to be able to use a keyboard and mouse and that you know your way around the basic applications.