Has your business upgraded to Microsoft 365?
To ensure that the transition is as smooth as possible, we offer training that is tailored to your needs. We provide training in Microsoft 365, OneDrive, Groups, Teams, Skype for Business, Sway, SharePoint, Email, Calendar, Tasks and more. The videos we offer will help your teams to get to grips with Microsoft 365 in no time!
Discover our training courses scheduleContact us
Objectives
By the end of the training course, participants will be able to:
– Understand the Microsoft 365 concept
– Work collaboratively using Microsoft 365
– Learn to use the main applications, such as Teams, Planner, OneDrive, SharePoint online, etc.
Content (can be offered as a tailor-made course for your business)
The Microsoft 365 Web Portal
Introduction and overview of the environment
Cloud principles and the Office 365 concept
New features in Excel, Word, Outlook, PowerPoint 2019
OneDrive
What is Microsoft OneDrive and what are its benefits?
Managing your settings
OneDrive structure
Creating a document (Word/Excel/PowerPoint/OneNote) and saving it on OneDrive
Opening a OneDrive document from an Office application
Document management

Uploading and downloading documents
Copying and transferring documents
Updating document names and deleting documents

Searching for your documents
Sharing a document:

Sharing a file from a site
Sharing a document from an office application

Syncing
Working with shared documents:

Updating shared documents
Checking a shared document
Who has shared access to a document?
Working with other people in a shared document
Updating sharing settings (updating permissions)
Stopping sharing a document or folder
Microsoft Teams
Microsoft Teams: the new team collaboration and instant messaging application

Enabling Microsoft Teams within Office 365
Logging in to Microsoft Teams
Getting started with the interface

Working in teams

Creating teams and adding members
Creating channels
Managing teams, channels and members
Replying to conversations
Starting a new conversation
Mentioning someone
Adding emojis and stickers
Staying in the loop with Activity and notifications

Planning meetings

Organising private and public audio and video meetings
Planning a meeting and inviting participants

Managing files

Accessing OneDrive files from Teams
Adding a SharePoint library as a tab in a channel
Starting to co-edit files from Teams

Using the search feature and getting help

Searching for a message, file or person

Settings and customisation

Controlling user settings
Customising channel options
Linking web services to teams using connectors
SharePoint online
Terminology, breakdown of a SharePoint site, Lists and Document Libraries, WebPart components.
The SharePoint interface
Welcome menu, Top Link Bar, Quick Launch Toolbar, Breadcrumb trail, WebParts page, Search.
Finding your way around SharePoint

Sub-sites
Site
Quick launch menu
Settings

Working with documents

Creating new documents, Content Types, Document Sets, downloading/uploading documents, working with metadata, Recycle Bin
Extracting and archiving documents, working with versions, copying and moving documents

Categorising and organising your data
Sharing documents
Integrating MS Office applications (Word, Excel, PowerPoint)
Sorting and filtering, Views, Datasheet View
Lists
Library
Introduction to other applications
Tips & tricks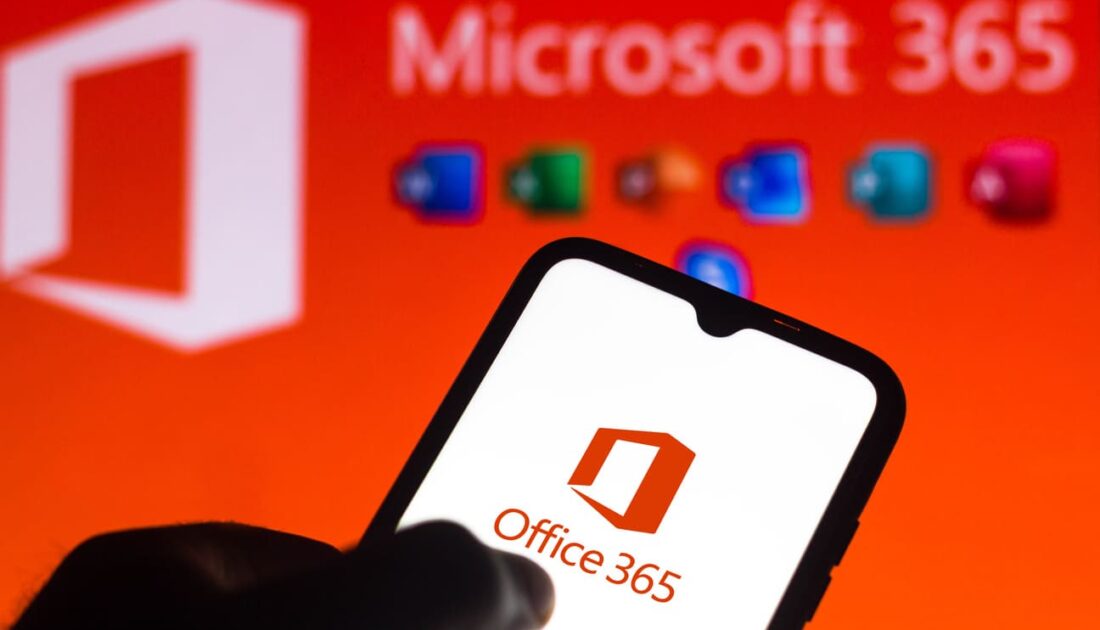 About Quality Training's Microsoft 365 training
Quality Training is an organisation that creates training programmes that are tailored to your business. With our Office 365 training, your staff will work more quickly and efficiently.
The Office bundle is used by the vast majority of businesses and is considered to be the go-to, flagship software package. Microsoft 365 brings together a number of different applications and tools that are important to know and useful to put on your cv.
In any business, regardless of sector, office applications are used every day to create formatted reports, quotes, presentations and to calculate budgets. Amongst the wide range of office tools and applications available on the market, the Microsoft 365 suite has become truly indispensable. Over the last few years, knowledge of these applications has become a must-have criteria for recruiters. To increase productivity, put your trust in Quality Training and train your staff to use the different tools that make up the Microsoft 365 bundle.
The Office bundle owes its success to the sheer volume of features offered by the different tools. Word, Excel, PowerPoint and OneNote all have specific uses in mind.
Discover our training courses scheduleContact us
Why train in Microsoft 365?
Our training will help your teams to use all applications within the Office suite, such as:
Word
Word is a word processing application and is the most commonly used in the Office bundle. Users love how easy it is to create a simple document. It can also be used to create tables or visual designs, using its simple page layout options. For official letters or documents with particular line-spacing or font requirements, this word processing software helps you to format your content to precise specifications. If not used correctly, however, the software can jeopardise the quality of your work.
Excel
Excel spreadsheets are essential for many engineering or accounting roles, but Excel is the trickiest Office application to get to grips with. It's used in numerous business settings to create budgets and perform various calculations. Excel can be highly beneficial, but it does have a negative side. To guarantee high-quality work, you must ensure that your work is correct and doesn't contain any errors. That's why it's so important to understand how to use Excel. It's extremely easy to introduce an error that could quickly invalidate your results. Understanding Excel's different features can save you significant time and energy that could be better spent on other value-added tasks.
PowerPoint
Are you presenting a report to a colleague? Do you need to present your business offer to a prospect? PowerPoint, from the Office bundle, will help you format your data into a visual presentation so you can share the information with your audience. A simple, clear presentation will add value to your arguments, making them significantly more persuasive.
OneNote
OneNote is a digital notebook that helps you stay organised. This popular tool makes it easy to create notebooks containing sections and pages. OneNote lets you draw, highlight and share your notes in just a few clicks. Available on mobile, tablet and desktop, this tool is perfect for taking quick notes.
During our Microsoft 365 training course, you'll also learn about the main features and applications, such as Teams, Planner, OneDrive, To Do and so on.
By optimising your team's use of these tools, their ways of working will also be streamlined. They'll save considerable amounts of time and energy, which can be invested in other business activities within your company.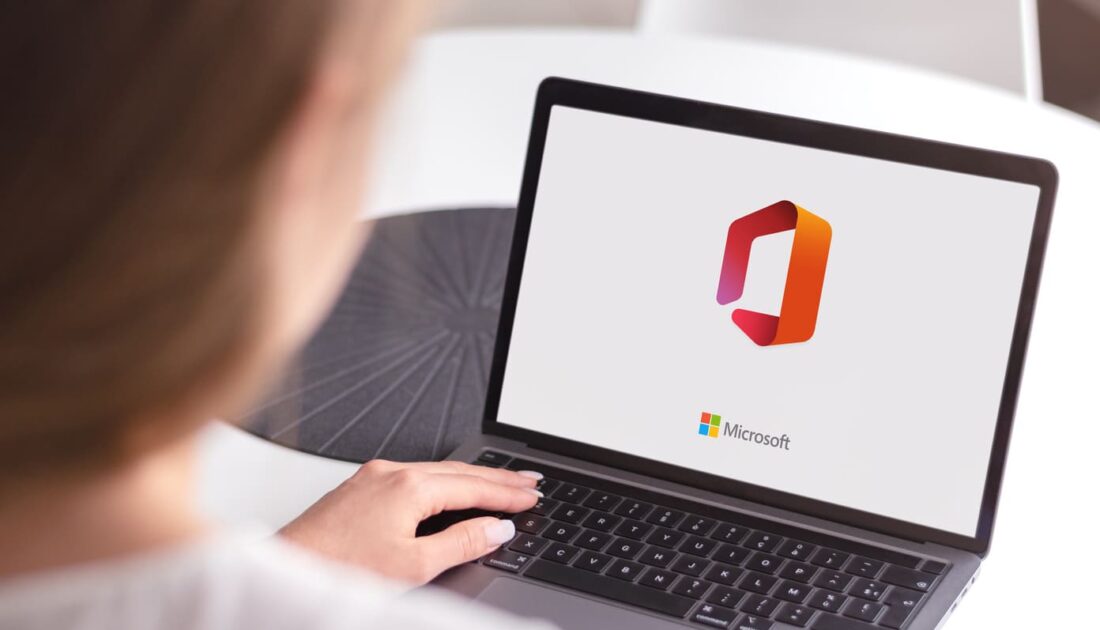 Our Microsoft 365 training is tailored to your business sector
We assess your business needs and offer relevant training to improve staff productivity. With our Microsoft 365 training, your staff will work more quickly and efficiently.
We customise the course based on your business sector and individual needs. We provide training all year round to businesses from completely different backgrounds.
Targeted and customised Microsoft 365 training
Has your business upgraded to Microsoft 365? Does your team lack skills in office applications?
To increase productivity and confidence using the Office bundle, Quality Training offers tailor-made training based on your needs.
Including Microsoft 365 bundle, OneDrive, Groups, Teams, To Do, Sway, SharePoint, Email, Calendar, Tasks, Quality Training will introduce you to the features of a number of tools that will save you time and increase efficiency.
Small-group training
Our training courses are designed for small groups (e.g. around ten people) to encourage more active participation in the training. The small-group format also enables our trainer to tailor their teaching to the needs of individual employees.
We've decided to opt for small-group training so that we can dedicate our time to supporting participants. By running training courses in small groups, we can offer custom solutions, answer any questions participants may have and meet their needs more precisely.
Discover our training courses scheduleContact us
Why put your trust in Quality Training?
Firstly, our teaching methods are totally reliable and have proven to be effective time and time again. Our customer reviews provide tangible proof of this. You can find client reviews on our Google business page or in our videos.
All of the courses offered by Quality Training are QFor certified. The QFor certification is a mark of quality recognising the effectiveness of our training system. Quality Training also works in partnership with sector-specific subsidy providers: Cefora, Alimento, Fopas, Co-Valent, etc.
Office Bundle training courses available wherever you are
Sign up for our training courses wherever your business is based: