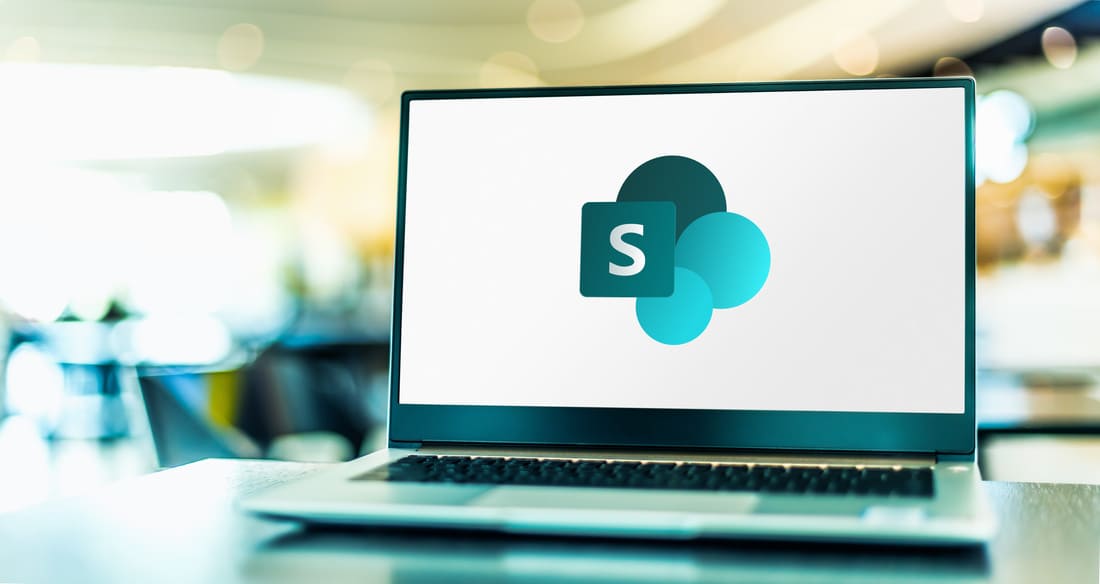 SharePoint is a powerful and effective content management system and business collaboration platform. It makes business collaboration and teamwork easier. It has become one of the most commonly used applications in the workplace. Over 250,000 organisations use it across the world and its popularity is increasing all the time.
Whether you're looking to improve productivity within your organisation or acquire highly sought-after skills, learning to use SharePoint is a major asset for a successful career. Quality Training provides SharePoint training to help you become an expert user of this collaborative platform.


Discover our training courses schedule
Contact us
About Quality Training's Sharepoint course
Sharepoint is a fully functional tool. It can be used as
an EDMS (electronic document management system);
an intranet;
a project management tool;
or even the foundation for creating a website.
Its sheer versatility means that learning to use SharePoint can be complicated and time consuming. This is why Quality Training has created a SharePoint business training course that is completely modular and fully customisable. The objective is to help you learn to use SharePoint in a way that suits your exact needs.
Our teams are here to provide a free assessment of your requirements so we can offer you a tailor-made training course. Our qualified trainers can also provide on-site training for your staff based on their different levels of understanding and expectations.
You can also learn how to use SharePoint online in our virtual classes, or in person with small group workshops in one of our training rooms in Brussels.
Whatever you choose, you'll discover all of SharePoint's key features and learn to get the best out of them to facilitate teamwork.

Discover our training courses scheduleContact us

SharePoint: learn to work as a team
SharePoint has undergone a number of changes over the years, but at its core it remains a collaboration platform. It includes powerful features that make teamwork easier.
Document storage and sharing
The main functionality provided by Sharepoint is the ability to store and share folders and files. Essentially, documents stored on a SharePoint site are accessible to all users who have permission to access the site.
Our SharePoint business training will also teach you how to share specific files with staff or external clients. You'll understand and be able to apply access permissions (e.g. read, edit, etc.).
Individual and group task coordination
SharePoint provides functionality to allow real-time or periodic co-authoring. You can choose to work on your documents alone before sharing them with colleagues for updates. This notion of co-authoring or co-editing means that you can add updates from other users when it suits you.
SharePoint includes a conflict resolution mode so you can easily select which modifications to accept or reject. There's also a real-time collaboration mode, where you and your colleagues can work simultaneously.
These two modes are mainly available in :
Shared collaboration tools
To make teamwork even easier, SharePoint has OneNote for note-taking and a built-in shared chat function. Our SharePoint training helps you to:
set up a centralised OneNote notebook for the whole team to use;
manage read/write permissions;
share notebooks;
set up and manage notification options for newly added or changed notes;
start up the instant discussion feature on SharePoint Online.
Integration with many other applications
SharePoint is part of the Microsoft Office 365 family of applications. It can be used with all office applications, such as Word, Excel, PowerPoint and even Access, Publisher and Outlook.
SharePoint can be accessed from a web browser on a phone, tablet or a computer running Windows or Mac from anywhere in the world.
It's also compatible with other Windows services, such as Microsoft Teams and Exchange. All of this makes SharePoint a great tool for businesses, as it helps to promote communication and teamwork.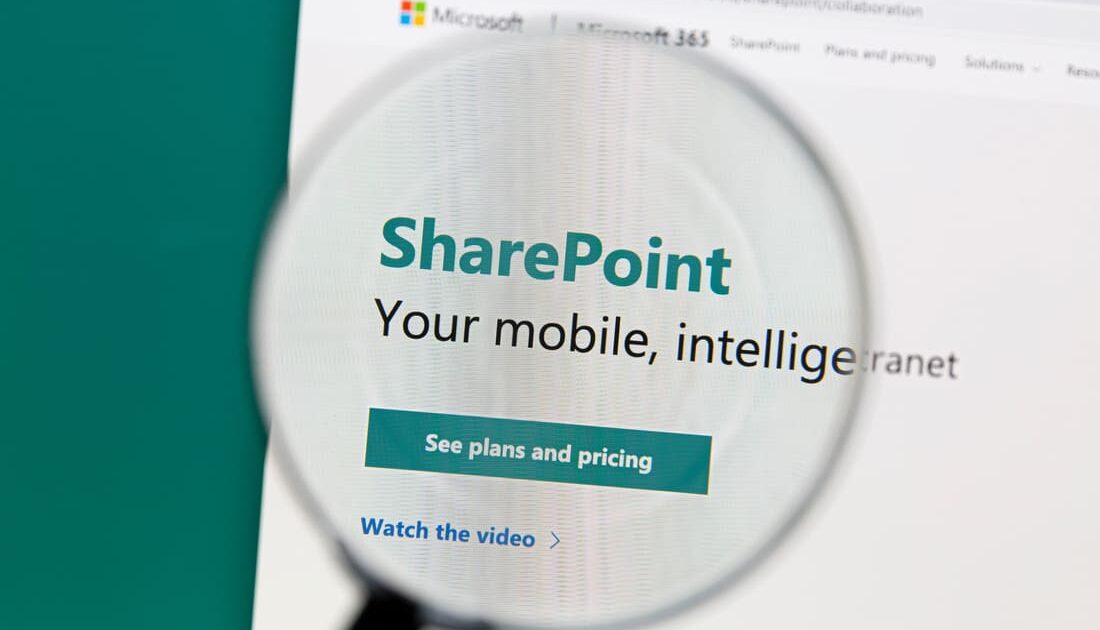 Advantages of using SharePoint at work
SharePoint makes teamwork a whole lot easier, but that's not its only strong point. Learning to use SharePoint also enables:
better data management, using the many tools for organising and filtering data;
optimised content distribution, with 24/7 platform availability and library structures that enable users to easily navigate to find documents;
centralised management using an intuitive administration console;
compliance with data security rules and standards using SharePoint security parameters that can be customised to suit your sector;
simplified business process functionality, featuring process, activity and role automation within ready-to-use workflow solutions;
powerful customisation, as you can create your own applications within SharePoint or integrate external solutions such as other office tools to go beyond the existing functionality.

Discover our training courses scheduleContact us

About Quality Training's office tools training
SharePoint business training is available to all levels and suitable for all business types. Depending on your requirements and objectives, courses can be designed to cover the collaboration platform itself or to include different integration options.
Quality Training also offers other business training courses for office tools, including Office 365, OneNote, Outlook, PowerPoint, Microsoft Teams, Access and many others. These training courses can be delivered as distance learning, on your business premises or in our fully equipped training rooms in Brussels.
This means that you can receive SharePoint training at the same time as training in other office tools at your organisation. The courses will be adapted to meet your precise needs. Our qualified trainers will give you advice and support you along your learning pathway.
This training is available in Brussels and throughout Belgium.