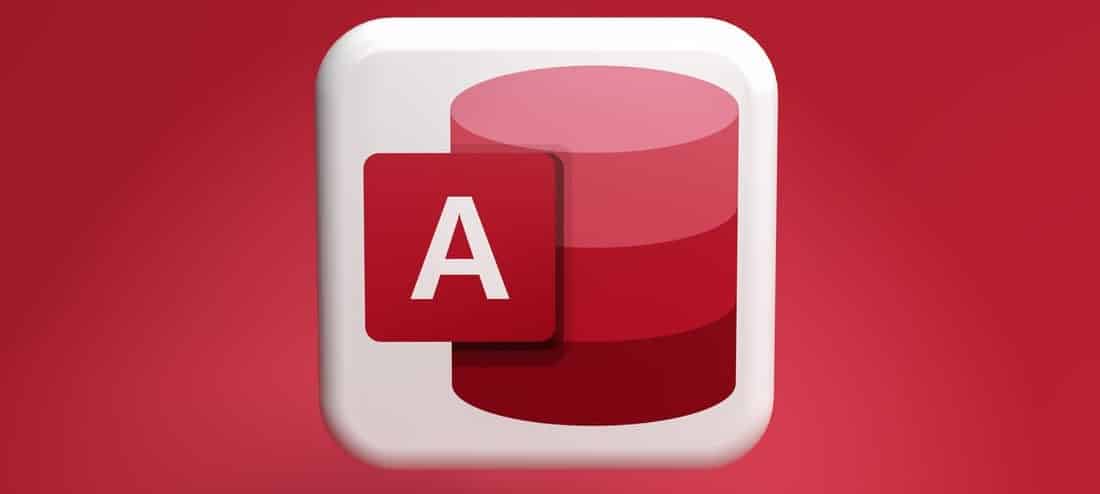 MS Access is the most feature-rich and usable tool for handling databases.
Whether you're just getting started with Access or an experienced user, you'll find a training course from our selection to suit you.
Basic Access, managing databases, forms, queries, macros, VBA and more!
The Access training we provide can be tailored to your organisation and delivered either in your workplace, as a webinar or in one of our own training rooms. You can also sign up for one of our small group sessions.

Discover our training courses scheduleContact us

Access Training Objectives
By the end of the training course, participants will be able to:
Create a usable database
Format their database
Create forms and queries
Work with reports
Content
We can also create tailor-made training content for this course.

Working with databases
Creating a database
Basic functions
Changing the table structure
Managing simple data
Data types
Text attributes
Numeric data
Date and time format
Other data types
Using calculated fields
Defining a calculated field
Adding calculated fields to a query
Using the expression builder
Concatenating fields
Using built-in functions
Using text functions
Using mathematical and date/time functions
Using logical functions
Forms
Creating a form
Creating a form from a table
Controls:
"Label" control
"Text Box" control
"Option Group" control
"Line" and "Rectangle" controls
"List Box" and "Combo Box" controls
"Command Button" control
"Subform" control
Reports
Creating a report
Calculations in reports
Generating labels
Selection queries
Creating a new query
Setting query parameters
Creating and executing a query with parameters
Understanding criteria
Using calculated fields
Grouping within queries
Tips and tricks
What is Microsoft Access?
Microsoft Access, sometimes abbreviated as MS Access, is a database management system (DBMS). Access is part of the Microsoft 365 suite. It's a highly intuitive and functional application designed to store and manage data. This includes creating and updating tables, queries and forms, as well as generating reports and macros.
Microsoft Access is a powerful tool, similar to Excel, and is aimed at professionals and businesses. Learning about the features of Microsoft Access can be a major asset in managing and increasing productivity.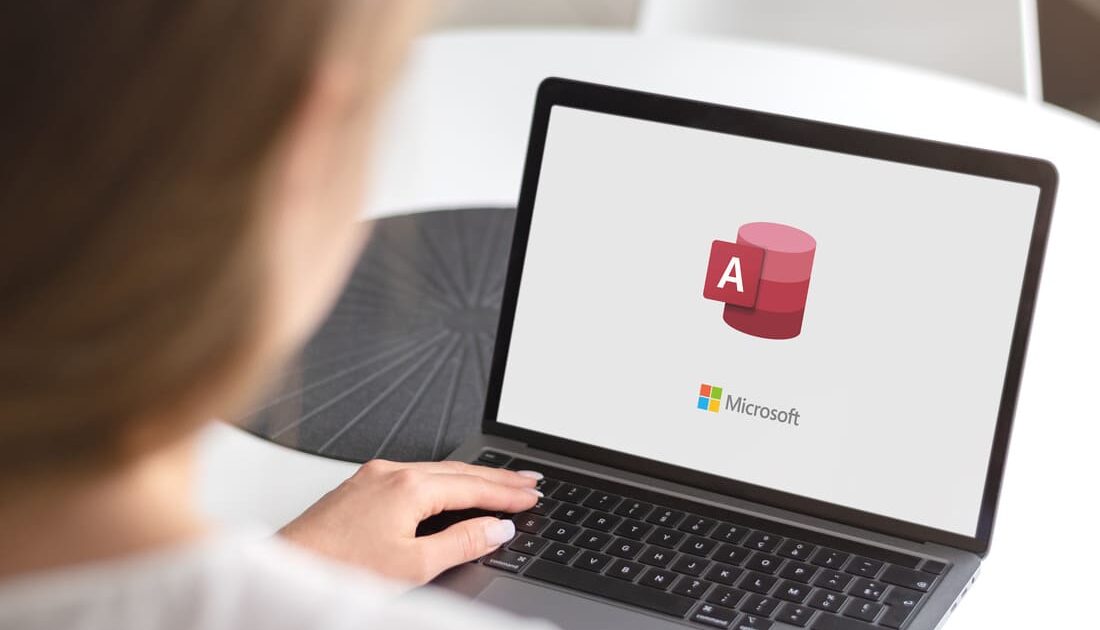 Quality Training's Professional Access Course
Quality Training's Access training course will teach you the fundamentals of Microsoft's DBMS. You don't need any prior knowledge of IT, maths or any other subjects.
Training for all levels
All users, including beginners, will learn how to use the essential features of Access. For database experts who want to enhance their knowledge, our training also includes some more in-depth topics, such as using macro commands and handling advanced properties in forms and controls.
A modular programme available online or in person
Quality Training's Access course is also completely modular and can be custom-built to suit different requirements and all levels.
Quality Training's Access course can be run in person or online via virtual classes, workshops and interactive webinars, facilitated by our multilingual trainers.
Our staff can also attend your workplace to train your staff, managers and partners. The programme can be fully adapted to suit the specific requirements you have in your organisation.
Finally, we also offer regular inter-company Access courses, run from our Brussels office. Our training rooms are equipped with everything you'll need to learn Access in the most efficient way, even in a group setting.
Access Training Objectives
Quality Training's professional Access course will give you the knowledge you need to create and manage database applications. The main objective is to help you to confidently structure and check the data you use in your working life, without needing external help.
You'll gain the skills you'll need to:
design and manage relational databases
create and run reliable and robust MS Access systems
manipulate data
build and execute queries
develop forms
construct sophisticated reports and data analyses
Quality Training's professional Access training course will also teach you to write and incorporate macros into your applications. You'll learn how to set up filters, sort and group data on forms and reports to quickly generate statistics and strategic information.
Access Training Content
Quality Training's Access course includes three main learning topics. The Access course starts with an introduction to different types of data, their attributes and how to link them together in a relational database. You'll learn:
How to create and update the database structure in Access.
What the different data types are (text, numeric, date and time, etc.) and their characteristics.
How to use Access to manage your data with ease.
What calculated fields are and how they're used.
How to get the most out of Access expression builder.
How to concatenate fields.
What built-in functions are and how to use them.
What logical operators are.
The second part of the Access course covers forms, including:
Creating simple forms or generating them from a table
Simple controls: "Label", "Text Box", "Option Group"
Advanced controls: "Line" and "Rectangle", "List Box" and "Combo Box", "Command Button" and "Subform"
The final part of the Quality Training's Microsoft Access course covers reports, which present your figures in a clear and visually appealing way. You'll learn to:
Create reports and perform calculations
Use Access to set up labels
Create, configure and run selection queries
Perform operations on queries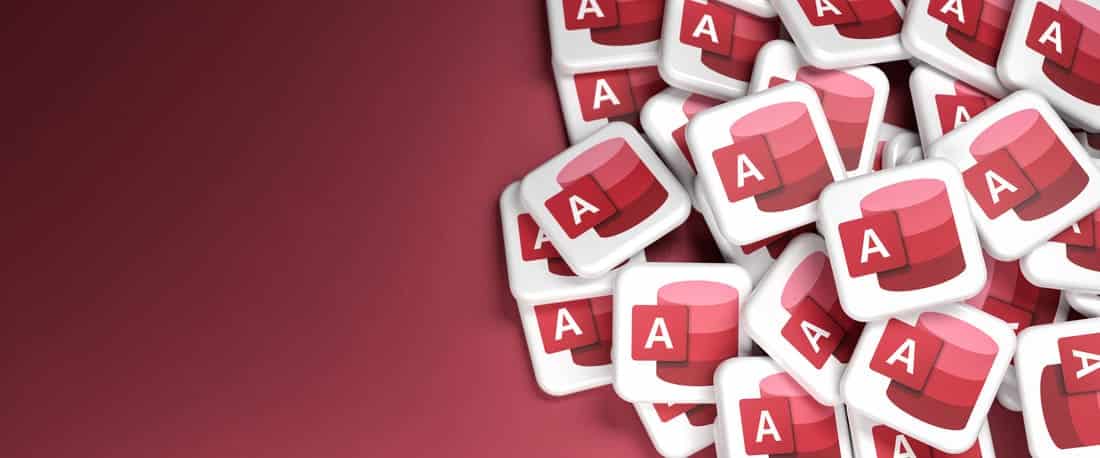 Discover our training courses scheduleContact us

Quality Training's Access course can be adapted to suit your needs
The Access training programme we offer is completely modular and customisable. Here at Quality Training, our objective is to deliver skills and knowledge to suit:
Your business sector
Your company size
The availability and skill level of your Access users
Your objectives when it comes to DBMS tools (data analysis, presenting reports, creating mailing labels, etc.)
Your organisational constraints (remote or in-person training, small or large groups, etc.)
To enable you to use Access in a way that's perfectly suited to your needs, we offer a free requirements analysis. We'll design the most effective teaching method for your circumstances.
Even after the training is finished, we'll continue to support you with our helpdesk service, where we'll be available to answer questions and resolve any problems you may have.
With Quality Training's Access course, you'll enjoy all the benefits and latest features of Access while focusing on your core business.