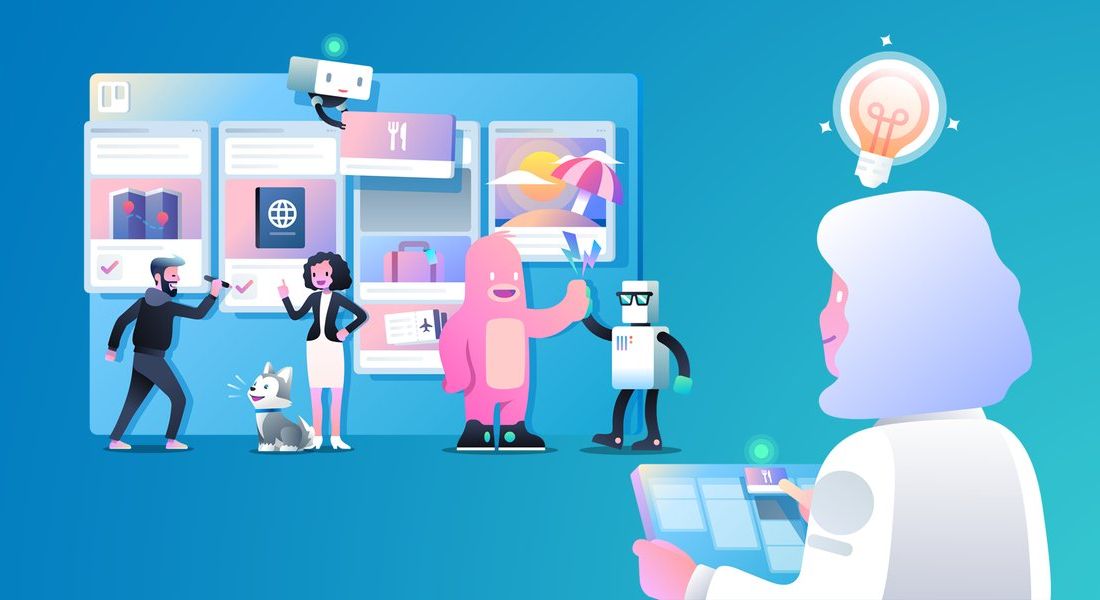 Trello is an application that helps you manage team projects and tasks.
No more long email exchanges, out-of-date spreadsheets, sticky notes that get lost and complicated software to manage your projects.
Trello gives you an at-a-glance overview of your whole project in one place.
Trello can sync to all your devices, wherever you happen to be.
Well designed, user-friendly and with a simple look and feel, we have a feeling you're going to love this project management application!
The Trello training we provide can be tailored to your organisation and delivered either in your workplace, as a webinar or in one of our own training rooms. You can also sign up to one of our small group sessions.

Discover our training courses scheduleContact us


Objectives
By the end of the training course, participants will be able to:
– Understand Trello (boards, lists, cards, assigning tasks, etc.)
– Organise collaborative work
– Manage a project simply and efficiently
– Use checklists
Content
Introduction to Trello  
– Trello: a cloud application
– Cloud computing
– Advantages over traditional applications
– Key features of the software
How Trello works
– Getting started
– Working with boards/columns/cards
– Creating a board and learning the basic features
– Working collaboratively
Trello features
– Dragging and dropping cards
– Using checklists
– Adding a description to a card
– Adding comments
– Attaching files
– Inviting a colleague to collaborate, mentioning them on a board
– Personalising boards (colours, labels, icons, backgrounds, etc.)
Collaborative work

– Creating a shared board
– Inviting other members
– Mentioning another member in comments
Tips and tricks

Prerequisites
Basic knowledge of how to use the Internet
Target audience
Anyone who needs to manage projects involving other people.
Launched in 2011 and gaining in popularity in recent years, Trello is a highly intuitive and powerful project management tool. Based on the idea of boards and cards representing the different tasks that need completing, it's a way for all project team members to communicate collaboratively with each other.
We'll guide you through all the features of this interactive tool on our Trello training course.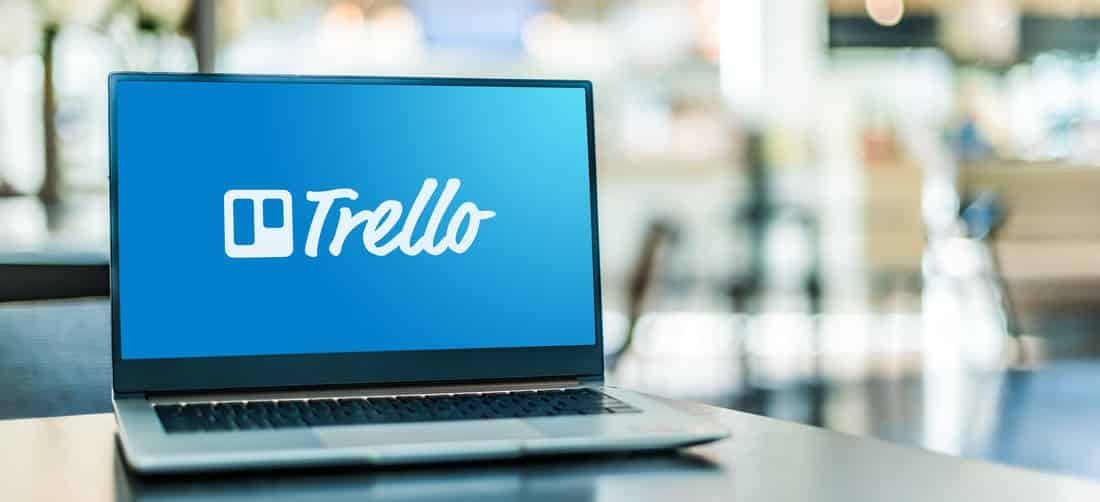 Discover our training courses scheduleContact us

Explore the Trello training offered by Quality Training
With nearly twenty years of experience in providing training to make you more productive in your professional environment, Quality Training offers you the opportunity to learn Trello.
As an application for team project management, this tool remains particularly user-friendly, intuitive, and will greatly facilitate all your tasks. The goal of the Trello software is to:
Effectively organize collaborative work,
Use checklists for optimal work organization,
Assign various tasks to project participants.
Working on Trello will significantly improve your teamwork.
Manage Your Projects with Trello!
For effective project tracking, the Trello application will provide you with all the necessary features for good collaborative work. During the Trello training for professionals with Quality Training, you will learn about the interface, what sets it apart from other similar tools on the market, as well as how to use Cloud Computing. You will also be guided through using the application, working with boards, columns, or cards, so that you become fully comfortable with Trello.
The software consists of various features that will help you better manage your projects, whether you are in a company, agency, or working as an entrepreneur. You will be able to:
Use checklists,
Attach files,
Write comments to communicate with your team,
Invite others to collaborate,
Customize boards by adding new colors, icons, backgrounds, or labels.
Trello is particularly easy to use and intuitive in its structure, making it an application that greatly facilitates teamwork and project management in your professional environment. Learning how to use Trello is made simple with our trainers who provide personalized guidance.
Why Use Trello for Your Business?
If the Trello application is increasingly used in businesses, it's for good reason. A real time-saver for teams, it allows centralizing all tasks related to a project to save time for all collaborators. It also enhances productivity. Tasks are assigned to team members, with comments and deadlines to be followed.
No need for extensive email exchanges to convey a particular message. In terms of internal organization, Trello is one of the most effective tools on the market. Additionally, the application is synchronized across all your devices, allowing you to track project progress on your smartphone even when you're away from your desktop computer.
Choose the Trello training for your company!

Discover our training courses scheduleContact us

Attend Customized and Small Group Training Sessions
Launched in 2008, our organization Quality Training offers various training programs to enhance your autonomy and performance in your professional life. Our numerous training professionals are here to support you and provide tailored sessions that perfectly meet your needs.
You can choose to undergo remote training, for example, through high-quality e-learning, within your company, or even at our facilities. Regardless of your field of activity, we're here to help you acquire new skills. Furthermore, our services are long-term. Before your training days, we provide online tests or presentation videos to immerse you in the training program you're about to attend and in the world of Quality Training. After the training is completed, we ensure ongoing support.
Quality Training Office Software Courses
The professional environment is constantly evolving. Companies need to adapt to technical advancements, such as the emergence of video conference meetings and new software constantly coming into existence, allowing employees to be even more productive.
Quality Training offers various office software courses to acquire new skills. We offer diverse sessions to help you master numerous software and/or applications that have become essential in everyday work:
Teams,
Outlook,
Office 365,
PowerPoint,
Excel,
various software from the Adobe suite,
or even learn effective communication on LinkedIn.
These courses will help you become more efficient, similar to Trello, an essential tool for effective project management. Are you ready to take the leap and learn a new way of managing your teams? Opt for a Trello training session with Quality Training!