The interest of training employees in the use of After Effects for a company?
After Effects, a software from the Adobe suite that quickly became essential over the past years, allows the creation of professional videos by offering real graphic animations. This is commonly known as motion design. It provides numerous advantages in its interface:
To create montages and videos that rival those of top professionals in the industry, the software offers various effects and animations. Furthermore, it allows users to leverage plugins to simplify their work and push the boundaries of dynamic effects.
After Effects is a particularly powerful software that supports a wide range of videos in ultra-high definition (4K) as well as virtual reality videos. This flexibility allows you to choose the most suitable rendering format for your project.
As part of the Adobe suite, the application also allows importing resources from other software in the suite, such as Illustrator and Photoshop.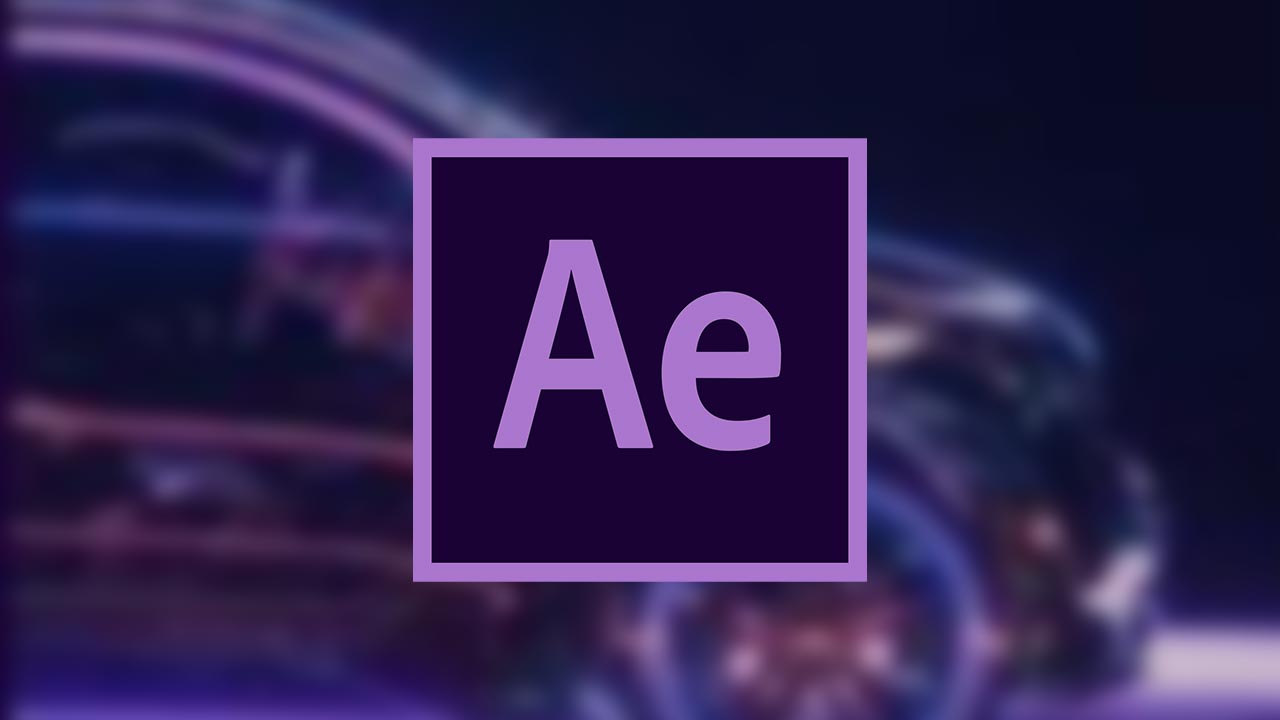 Discover Motion Design with After Effects
Are you searching for a new professional tool to create relevant and impactful video montages? After Effects, part of the Adobe suite, is the perfect software to explore a whole new world: Motion Design. This comprehensive tool allows users to delve into the 3D design space.
Launched in 1993, the software was initially a simple tool for video editing, similar to its many competitors. However, it quickly developed and expanded in 2001. Significantly more complex than other software, After Effects offers an infinite range of possibilities to unleash your creativity. You can create special effects, professional animations, 3D designs, and even remove undesirable elements from your videos. All the necessary elements are available for you to produce high-quality videos for various platforms, including YouTube, cinema, marketing campaigns, and animation companies.
Adobe After Effects training: video animation and editing
Given the complexity of the software and its numerous features, the online After Effects training offered by Quality Training is particularly comprehensive.
Throughout the course, you will explore 3D animation, the art of video editing, and even the basics of virtual reality. Our qualified and pedagogical instructors will guide you through mastering After Effects' interface and using its many components to create visually captivating and attractive content.
This will enable you to:
Manipulate videos as you desire,
Perform green screen compositing,
Create 2D and 3D visual designs.
Additionally, during the training, you will participate in practical and interactive workshops to apply the knowledge acquired during your learning session.
Our online After Effects training is suitable for various profiles seeking to learn the fundamentals of this software to enhance their professional expertise:
Graphic designers,
Marketers,
Communication collaborators,
Videographers,
YouTubers,
Art directors,
Etc.
What are the features of After Effects?
After Effects is a software with numerous components that allows for great creativity. Throughout the training, alongside our qualified instructors, you will discover how the software is structured and how to use it effectively to be relevant, productive, and creative in your visual tasks.
Mastering all animation techniques:
It's no coincidence that After Effects is highly sought after by videographers and motion design professionals. The tool offers numerous possibilities for animation and video rendering. Among the long list of features, you will be able to:
Animate and scroll your titles,
Move objects to capture your audience's attention,
Add effects to your scenes,
Use multiple cameras for different angles.
All these elements will enable you to present innovative content with a highly professional impact. If you wish to learn even more, we also offer a Premiere Pro and After Effects combined training, allowing you to learn how to use both flagship Adobe software together.
Removing unwanted objects from your videos
After Effects allows you to tidy up your projects by removing objects directly from your video to achieve the desired result. This will help capture your audience's full attention. The software also offers the ability to add motion to certain elements or use rotoscoping, isolating your background to focus on and work seamlessly with foreground elements in your video. The After Effects video format enables you to deliver visually impressive content.
Topics covered during the training
Over four days, our organization Quality Training will guide you in acquiring all the necessary basics to become proficient in After Effects, a software as complex as it is fascinating.
Discovering the world of motion design:
The first thing to understand to effectively use After Effects is the concept of motion design. This comprehensive tool allows its users to explore a space for creating animations, special effects, and, of course, 3D designs. To fully grasp the importance, the training will delve into the software's creation in 1993, its development, and its rise in the early 2000s. It will also explore why motion design has become such a sought-after technique in companies.
Video animation and editing
After a somewhat theoretical introduction, the rest of the session will immerse you in 3D animation, video editing, and even the basics of virtual reality. By familiarizing yourself with After Effects' interface, you will learn how to handle its main components to achieve highly professional and qualitative results. This will allow you to manipulate videos as you desire, perform green screen compositing, and create 2D or 3D animations. We emphasize that our training is suitable for beginners who wish to excel in the new world of motion design.
Creating a video and mastering various features
After Effects is often considered a highly technical software, reserved for skilled graphic designers or videographers. While partially true, the software remains quite intuitive, even for beginners. And the rewards are well worth it. By mastering the main features of the software, you can animate and scroll your titles, move objects to capture your audience's attention, or use multiple cameras for different angles. In short, by creating your video and knowing how to use the numerous tools at your disposal, you can produce impressive and outstanding creations!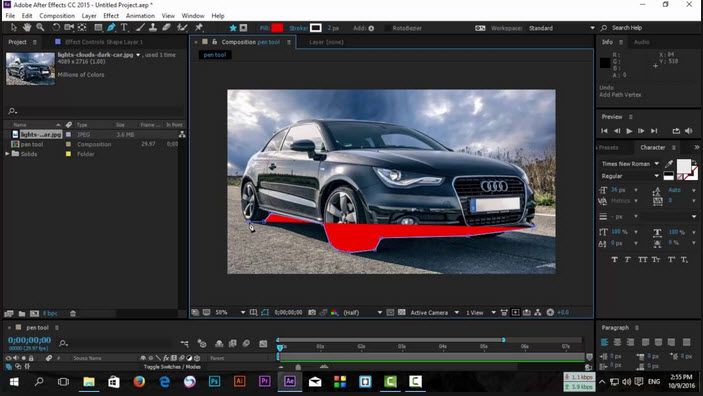 Removing unwanted objects
Similar to other Adobe suite tools, such as Photoshop, After Effects allows you to clean up your project by removing objects directly from your video to achieve a perfectly clean result. Another interesting feature of the interface is the ability to add motion to specific scenes or isolate your background to focus and work seamlessly on foreground elements in your creation.
Discovering the 3D world with After Effects
This post-production and graphic animation software will also allow you to explore an entirely new world: 3D. After Effects enables you to combine video, sound, textual and graphic animation, as well as graphical effects. Numerous plugins or extensions will be at your disposal for this purpose. The training will heavily focus on the 3D world, covering 3D layers, adding cameras, and working with shadows and lights projected on your video project.
Exporting animations
When you start working with After Effects, one question often arises: how to manage the finalization of your project and the famous rendering? As we will see during our session, this final step is delicate, especially concerning the choice of the preferred rendering format. We highly recommend opting for the H264 format, a lightweight format that maintains quality. Before exporting your video, you should also adjust the preview area in the project's timeline to export only the part of the video you wish to render.
Quality Training's Adobe Courses
Since its launch in 2008, our organization Quality Training has offered numerous office software training courses to companies. Whether you are a company executive, an employee, or an entrepreneur, we are here to support you in advancing your career. Our structure offers a range of training sessions to explore the most relevant tools of our time. Among our offerings, you will find discovery sessions for leading video creation software, such as After Effects. This tailor-made After Effects training will not only allow you to discover and learn how to use the software but also master its main features. Topics covered include video editing and exploring After Effects' 3D world.
Our organization, with its team of 40 multilingual trainers, offers the opportunity to familiarize yourself with numerous Adobe suite software. You can opt for:
Creating professional materials with InDesign,
Designing vector images with Illustrator,
Or even Photoshop training, a renowned software that requires no introduction.
Furthermore, you can acquire skills in more technical software, which will allow you to create impressive productions, such as video editing.
Useful information
If you have always been interested in this field and wish to further improve your skills, choose an After Effects training with our organization Quality Training!
Mail : marie@qualitytraining.be
Telephone: +32 (0) 2 331 46 66 OR +32 (0) 476 62 99 11
Adress : rue du Coq, 51
1180 Bruxelles