LinkedIn, a professional social network founded in 2002, has become an indispensable platform over the years. While the network allows you to enhance your professional visibility by showcasing your expertise through relevant posts, it also makes it easier for companies to recruit. If you're interested in learning more about LinkedIn, consider taking a training course on recruiting through LinkedIn with our organization, Quality Training.
Course details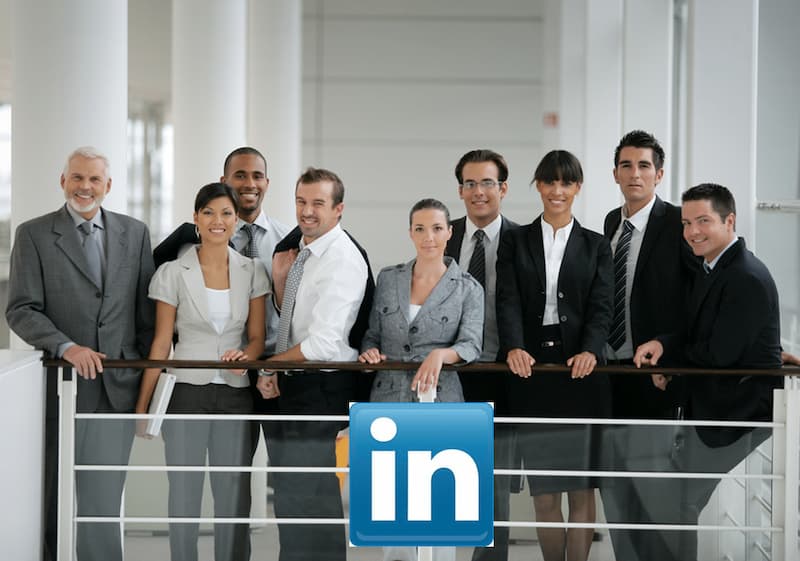 Your Profile, Network, and Company Page: Choose Your Toolkit to Find Your Talent!
Are you struggling to find candidates for the positions you're offering?
Surprised by the lack of interest in attractive job applications posted on your website?
Want to increase your visibility so that candidates come to you?
Wish your job postings yielded quicker results?
Want to expand your network and connect with candidates faster and more directly?
Want LinkedIn to work for you by highlighting interesting candidates?
If so, this training is for you!
Did you know that 60% of LinkedIn members are open to professional opportunities?
As an HR professional or recruiter, LinkedIn is an essential tool to attract true talents and showcase your skills and company.
Your professional profile will make it easy for candidates to find you, and your Company Page will impress them. These two aspects are intimately linked and crucial.
This practical training will provide you with all the keys to being seen and found by the candidates you're searching for your company.
What is LinkedIn Used For?
Targeted at recruiters, entrepreneurs, employees, as well as individuals seeking internships or apprenticeships, LinkedIn is the ideal tool to increase visibility and gain recognition in your desired profession. Similar to other social platforms, LinkedIn involves creating a profile to showcase your expertise and mastered skills. For optimal interaction, the platform includes features such as "likes," comments, and shares to enhance visibility. To boost engagement, you can share posts – text content, images, or videos – to make yourself known to your target audience.
Topics Covered in the Training
Interested in recruiting on LinkedIn and finding new talents? To delve deeper into the essential tool that LinkedIn is, opt for a training course with us that covers multiple key points.
Creating Your Company Page
Visibility on the LinkedIn platform is crucial. While potential candidates will create dedicated personal pages summarizing their experiences and skills, it's equally essential for you to create a Company Page. This page will help enhance your visibility and employer branding. It also allows effective communication about your company's updates. Just like on other networks, you'll need to choose a profile picture and banner for your Company Page. With this page, potential candidates can easily contact you using the platform's instant messaging.
Using Advanced Search Mode
Want to recruit on LinkedIn? The simplest way is to use the free Advanced Search mode, available to all registered accounts. Just enter keywords – often the job title along with the associated city – to display profiles matching your search. For greater precision, consider using boolean search, combining keywords with operators like AND, NOT, or OR.
Regularly Posting on Your Company Page
Consistency is key to being perfectly visible and building recognition on LinkedIn. To maximize the success of your recruitment strategy, engage in strategic monitoring and publish frequently. However, it's important to note that quality matters more than quantity. Each post should have substance and a clear purpose. You can communicate about your company's activities or share blog articles. This approach fosters engagement and encourages dialogue with users.
Utilizing Paid Solutions
For optimal recruitment, LinkedIn offers effective paid solutions for companies. You can explore Recruiter and Recruiter Life, two tools that help refine candidate searches. This feature is a significant time-saver as it presents you with the ideal profile for the position within your company. Then, you can analyze the proposed profiles and information provided by the candidate to see if they match your requirements.
The "Jobs" Functionality
LinkedIn also offers another feature that can greatly assist companies in the recruitment process. Under the "Jobs" tab in the interface's menu, you'll find numerous job listings. Candidates can discover offers matching their profiles and experiences. Company Pages can use this feature to publish comprehensive job offers, making it easy for potential candidates to get in touch. This feature is similar to certain job assistance websites, allowing you to publish and effectively promote your job postings.
Become a LinkedIn Expert with Quality Training
Since 2008, our organization, Quality Training, has been offering various training programs, primarily focused on office skills, to businesses. These programs help teams gain expertise and navigate their professional environments more effectively. We offer both online and in-person sessions according to your preferences. LinkedIn has become an essential platform for communication and visibility over the decades. To help you understand this platform, we provide a LinkedIn training course that teaches you how to recruit effectively using the network. Throughout the training, our professionals will guide you through essential points for finding the best candidates: creating a Company Page, effectively publishing content to enhance visibility and interaction, using the "Jobs" feature to identify relevant profiles, and utilizing paid features for your search. As an HR professional or recruiter, LinkedIn has become an indispensable tool for discovering new talents. Our Quality Training organization will provide you with all the tools you need to be seen and found by the candidates who will drive your business forward.