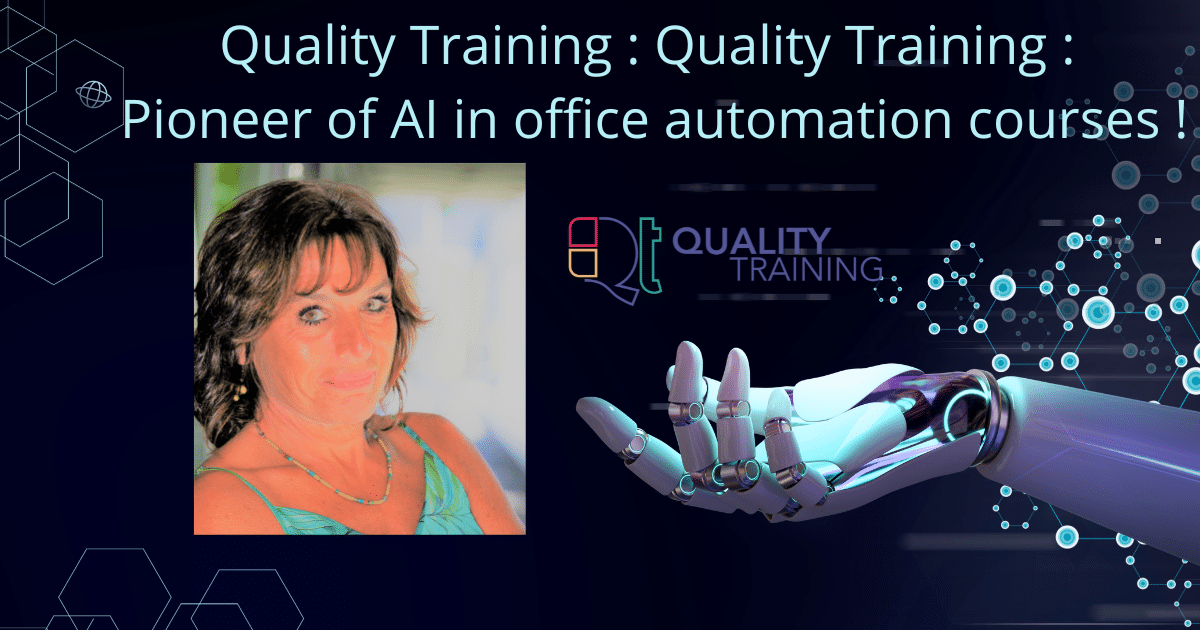 For over 15 years, Quality Training has been assisting businesses of all sizes in acquiring the various skills and knowledge necessary for mastering office tools and soft skills. This year marks a significant turning point for us, as you've probably noticed, we've decisively embraced artificial intelligence and aim to be pioneers in the field.
Why this choice?
Because we want to redefine the landscape of office training by innovatively integrating artificial intelligence. In this ever-evolving digital era, AI becomes an essential catalyst to optimize learning and maximize the effectiveness of training. It is also indispensable for being more efficient and effective, improving the well-being of employees, regardless of your industry. We make the use of AI simple for your employees and reassure them that it will not replace them in their daily tasks.
The Arrival of Copilot
With the arrival of Copilot, one of Microsoft's AIs, the entire use of tools from Microsoft 365 must be reconsidered and updated. Excellence has always been one of our core values, so we could not continue to offer training, claiming to be at the forefront of our field, without integrating AI.
AI is integrated into all tools
AI is certainly not exclusive to Copilot. All the other tools for which we offer training now also have a significant amount of AI. Therefore, our entire catalog and the content of our training have been updated.
And concretely? Vision and Integration of AI by Quality Training
In practice, our 40 multilingual experts will provide you with your favorite training, as we have been doing for over 15 years. You can now choose each training with or without AI, depending on your preferences, needs, and expectations. As always, being close to your needs and expectations remains our top priority, and efficiency and excellence are our hallmarks! We look forward to experiencing this new adventure with you!