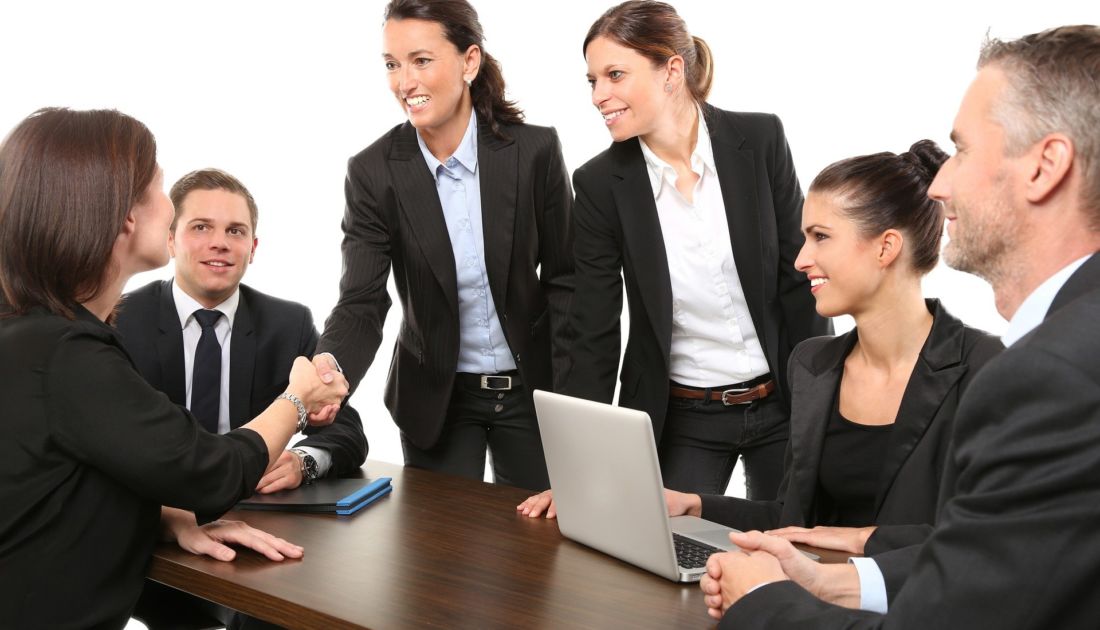 Are you looking to develop an inbound marketing strategy and bring more authenticity to the internet through your content? An employee advocacy program is an excellent lever to achieve this. It's a tool you should add to your communication strategy without delay. Here's an explanation.
Nearly all your employees are on social media. They share photos of their latest vacations on Facebook, create mood boards on Pinterest, and expand their networks on LinkedIn. But do you know how many employees are sharing your brand's content? Probably not many. What if the time has come to transform your employees into brand ambassadors? It's a very popular strategy right now. It allows you to convey the company's values and attract new prospects without the need for outreach.
In this article, we explain everything about employee advocacy.
Definition of Employee Advocacy
An employee advocacy program is a brand ambassador program. It's a digital communication tool that's part of the company's communication plan. The term "employee advocacy" comes straight from marketing jargon. It refers to an employee awareness program. This program aims to:
Transform a company's employees into engaged and enthusiastic brand ambassadors
Guide employees in using social media by providing them with tips and best practices
How? By sharing, reposting, liking, or retweeting posts created by the company on different communication platforms. This includes their own social media. It could be posts on LinkedIn, Twitter, Facebook, Instagram, or YouTube, for example, as well as other content formats like whitepapers, company news, blog articles, and customer testimonials.
Advantages of a Brand Ambassador Program:
Implementing an employee advocacy program is a real digital trend. This practice offers numerous benefits, such as:
Increased visibility and credibility for the company
Enhanced reputation and brand image
A highly effective tool in times of communication crisis
A boon for the HR department, thanks in part to reduced costs in social recruiting
Why Implement an Employee Advocacy Program?
Creating a brand ambassador program (or "employee advocacy") is a positive management technique. It helps to develop the company culture. During times of crisis, for instance, employees can defend the company on their personal social accounts and effectively convey messages to their circles. Employee advocacy adds value to the company.
Furthermore, consumers today seek authenticity. Content is considered eight times more trustworthy when shared by an employee rather than the company itself. The goal of a brand ambassador program is to humanize the brand's communication. As consumers are more attracted to authentic companies, they are more likely to share created content. Inevitably, these shares will generate more traffic and conversions, leading to increased visibility for the company. An employee advocacy program thus promotes the brand to potential customers and fosters employee loyalty.
Why Do Employees Like This Program?
Employees enjoy being ambassadors for their company. They take pride in speaking up, feeling that their opinions and contributions matter. They want to be part of a meaningful project. Moreover, sharing highly qualified content on their personal social networks enhances their personal branding.

4 Tips to Encourage Employees to Become Brand Ambassadors:
But how can you implement an employee advocacy program? Here are 4 tips to follow to encourage employees to become brand ambassadors and autonomously talk about the company on social media.
Train Novice Employees in Using Social Media:
Some employees are proficient with various social media platforms, but not everyone. Some are newcomers and need assistance. Offer them a guide to proper social media usage, and perhaps even provide training in community management. Help them use LinkedIn or Twitter correctly, for instance, which are the two most professional platforms. You can also assist them in optimizing their profiles by updating their bios, experiences, and helping them choose an appropriate profile photo during a photoshoot.
Set an Example by Sharing Content on Your Own Social Accounts:
To encourage employees to become brand ambassadors, the employer, manager, or project leader should lead by example by sharing company posts on their own social media accounts.
Create Quality Content:
For your employee advocacy program to succeed, the company must create high-quality content. Otherwise, employees will have nothing to share. This content should resonate with your employees, or else they won't feel motivated to share it. Create content that brings value to your audience and your employees alike. They should be proud to share such content.
Curate Content:
Also consider content curation by sharing external content, such as industry news, for instance.
In Conclusion:
Employee advocacy involves rallying your employees by giving them the opportunity to become digital brand ambassadors. It has a positive impact on the company's image. And who knows… An employee advocacy program might catch the attention of influencers who, in turn, will share the content and contribute to boosting the brand's popularity.
Want to delve deeper? Here are more articles that might interest you: